Japan IT Day 2019 (Japan ICT Day) is an important annual trade promotion activity promoting cooperation between Vietnamese and Japanese IT enterprises by VINASA in collaboration with Vietnam – Japan IT Cooperation Club. (VJC) has been held annually since 2007. Every year, the Program is always sponsored by the Ministry of Information and Communications, the Trade Promotion Department – Ministry of Industry and Trade (VIETRADE) with the cooperation and participation. The participation of many organizations such as: Embassy of Japan, JETRO, JISA, KEIS, OADC, IIT, JASA, JASIPA, CSAJ…, with the active participation of the IT business communities of the two countries.
On October 22, 2019, the Board of Directors of FGC Technology Solutions Joint Stock Company (FGC Techlution) attended the program. Aim to learn, improve skills and seek many opportunities for cooperation and integration.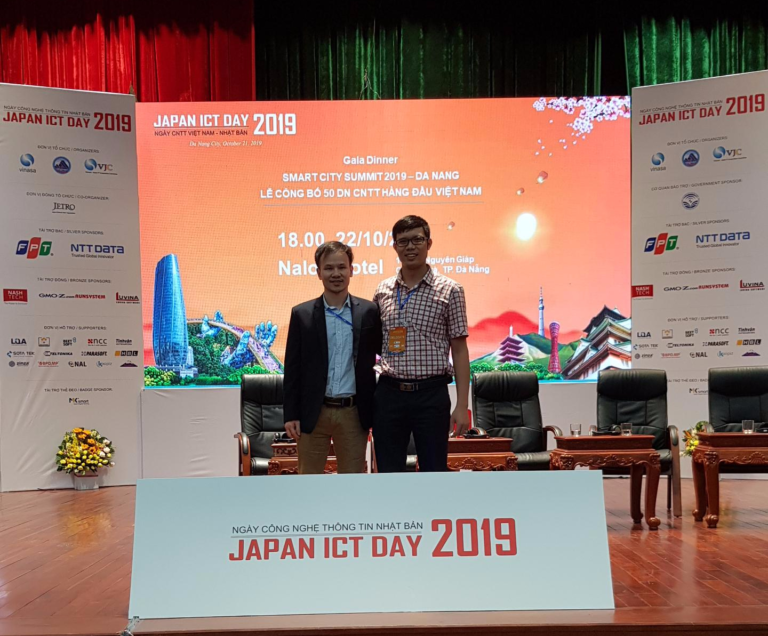 Board of Directors of FGC . Technology Solutions Joint Stock Company
The program was attended by over 350 delegates who are leaders of IT enterprises Vietnam – Japan, IT organizations, IT applications, the unit press and leaders of agencies, organizations and trade promotion and cooperation between Vietnam and Japan, including about 80 delegates from Japan.
The Board of Directors had talks and exchanges with experts. Visiting the new model of Japanese enterprises. Learn and improve competitiveness in the 4.0 technology market
There are also meeting, combined to share experiences and technologies in the new era. Hopefully in the near future the company FGC Techlution will have more opportunities and the potential to cooperate with Japanese companies.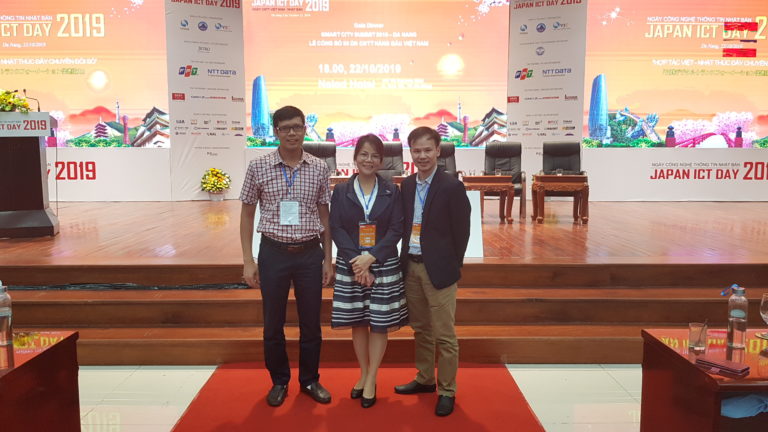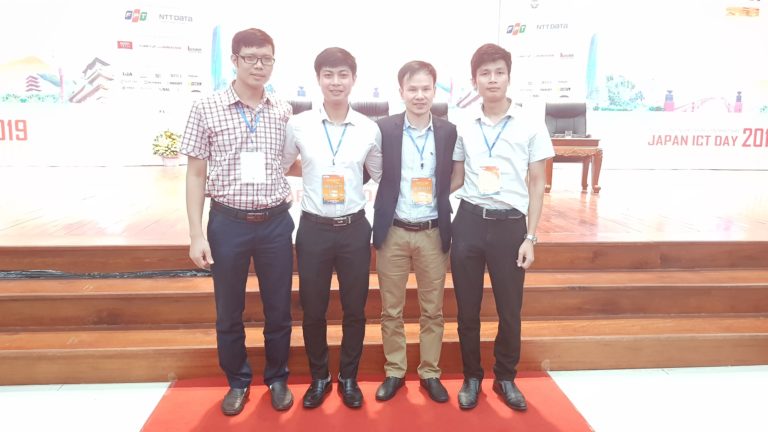 Company leaders exchange, take photos with other companies and guests at the program